We at The Big Felafel like to think we are super cool people. You may agree. You may not agree. And we might not care. Who are we kidding, we would care. But when my friend Shira Katz asked if I would be interested in writing about a documentary film she is producing called 'Unorthodox' I had a moment of awe.
I felt cool. Really cool. Because this film is amazing. 'Unorthodox', a feature documentary, tracks the lives of three teenagers from the modern Orthodox community as they spend their post-high school year studying in Israel. The film follows the teenagers through their journey in Israel and America. The documentary tells this intimate story with personal video diaries, giving us those real life moments that are both raw and profound.
As well as the story of these three teenagers, the documentary weaves together Anna Wexler's own story. Wexler, the woman behind the documentary who left her modern Orthodox community, reveals her own life story adding a very private layer to the film.
In this exclusive behind the scenes, check out our Q&A with filmmaker Anna Wexler herself and a special Vlog from Producer Shira on the Kickstarter Campaign!
Q: Why did Anna decide to do this documentary?
A: In a sense, this documentary tells my own story. I grew up in the Modern Orthodox community in New Jersey, and as a teenager, I broke away from the religion. I watched as many of my friends graduated from high school and went to spend a year studying in a seminary in Israel. These friends had also grown up in Modern Orthodox homes, but like me, they had rebelled, and were not religious by the time they went to Israel. When they came back from their year in Israel they had completely changed: some of my male friends no longer spoke to me since they didn't want to get "distracted" by women; others now wore black hats and spent their mornings learning in yeshiva. My friends who were girls were suddenly wearing long skirts and long sleeves. And everyone strictly adhered to Shabbat (no more going out on Friday night) and kosher.
I wanted to find out what happens over this year—what makes people change so drastically, and why do the changes happen so reliably, year after year? Originally I wanted to write an article or thesis about the "year in Israel" but I met a producer who suggested that I make a documentary film about the experience. So as a sophomore in college, I got my close friend Nadja Oertelt on board. We taught ourselves a bit about documentary film and together we set out to follow three teenagers through their year in Israel.
Q: How, if any, has the goal changed throughout the process?
A: I think the goal has always remained the same—to find out what happens over the year in Israel. What changed was that I became a character in the film. All throughout production people told me that this was my story and that I should be in the film, but I stubbornly resisted. It was only many years later, in the editing room, that I realized how much richer the story would be if you watched the teenagers travel to Israel through my eyes, and if Orthodox Judaism was explained through my childhood experiences instead of using onscreen text. In addition, I saw that my story—of leaving the community—could add another layer to the film, and thus the film could encompass a broader variety of personal experiences with religion.
Q: Why did Shira become an Associate Producer?
A: I met Shira when I moved to Israel, and we've been close friends since 2009. When I was working on the full-length rough cut this summer, she provided helpful advice and feedback, and when I was working on the trailer this fall, Shira was there at all hours of the night. I would share my screen on Skype and she'd help me tweak the individual cuts. Nadja and I have been thinking about bringing on a third person for a while now, and Shira was always the front-runner in my mind (I don't think she knows that). When we launched the Kickstarter campaign in December and were overwhelmed with responses, Nadja and I decided that it was the right time to bring on a third person and we made Shira a formal offer. Lucky for us, she accepted.
Shira also has a personal connection to the film—she grew up in a religious home and has been through her own struggles with the faith.
Q: What's it like filming in Israel as oppose to America?
A: People react to the camera differently. In America, we felt that people tended to be more suspicious—Americans have a deep-seated sense of privacy and personal rights, and they are sensitive to potential violations of those rights.
When we filmed in Israel, we often encountered the opposite issue—people were so enthusiastic about being on camera that they'd wave their hands in front of the lens or stick their faces right into the camera and shout random things. Fortunately, Nadja—who was doing the filming—doesn't understand Hebrew, so whenever they yelled at her, she was able to block it out pretty easily. I found myself clearing the way and trying to fend people off as Nadja was shooting.
Q: Why should people see this film?
A: First and foremost, it's going to be a great movie with a fascinating narrative! By weaving together the very different experiences of four characters, the audience will really get a picture of the varied personal struggles that people undergo with fait. This is something that is not really openly talked about, especially in the Orthodox community, where on the whole, it's not okay to seriously question. Unorthodox will make you laugh, it will make you cry, and it will definitely surprise you—there are plenty of plot twists.
Also, I think that Unorthodox will bring up important discussions about the year in Israel and the Modern Orthodox educational system. On a personal level, I'd really like the film to spark conversation about attitudes towards people who seriously question, or outright reject, Orthodox Judaism. We've gotten so many emails from people who are not religious but who are afraid to "come out of the closet" for fear of losing their families and social networks. Right now the approach is largely black or white: you're either religious or not. The reality is that religious beliefs are fluid—it's a journey, not a two-sided coin.
Don't just look forward to the film, make it happen and join their Kickstarter Campaign.
The Mahane Yehuda Shuk is one of my most favorite places in Jerusalem. Almost everything is cheap. You can sample the fruit or the nuts with just a wink of the eye. There are so many different smells you can't tell the good ones from the fish-head ones. And you get to meet a very unique part of Israeli society, from those that do all their shopping there, to the people that have owned their stalls for generations.
I recently found out that a friend of mine, Alex King, not only has a father-in-law with a stall in the Iraqi shuk, but that he also has the stall online…on Facebook. Not only is this awesome, but I am pretty sure this is the only shuk shop branching out into the social media world.  Alex admits his father-in-law is not the most web savy person, but is just as excited to share his shop online as he is to any customer in the shuk.
For anyone that has out of town guests, tourists or just friends that want to go to the shuk, you should definitely make Eli's shop a part of the tour. As a part of the online presence, Eli uploads pictures of the latest products and makes sure to give his online audience a special treat with giveaways! Ahhh, now I really have your attention! What kind of treats are we talking about?
Well click hereto score yourself some delicious chocolate coins just in time for Hannukah, and stay tuned for other yummy goods.  And now for a little Q&A about the man behind the stall, the treats and the Facebook page!
When did Eli's shop first open in the shuk?
The shop at its current location was established in 1958 by Na'im Shkuri, Eli's father who immigrated from Iraq in 1951. Up until 1978 the shop sold fruits and vegetables. Since 1978 it branched out into confectionary and in recent years other areas such as electrical goods.
Who is this Eli?

Eli Ben-Na'im was born in Amhara in Southern Iraq. He made Aliyah in 1951 and moved to Jerusalem. He spent his teenage years in Kibbutz Ein Karmel in the North. He served in a combat unit in the army. He has served in all of Israel's wars from the 1956 Sinai Campaign up to and including the 1982 Lebanon War. He is married, has four daughters and seven grandchildren (with number 8 on the way!). Eli has worked in the shuk since the mid- 1950′s.
Why did Eli decide to bring the shuk shop online?
The shop has been online for half a year now. The Facebook platform was chosen because it offers great social media tools and can also act as a website for the shop, even for people who don't have Facebook.
All the merchandise in the shop can be seen on the page (in the photo album section) and new products are regularly added.
The page gives the shop a way to communicate with its customers and the wall offers a forum for the customers to post and to talk, fostering a little "on-line shuk community".
Moreover, all the photos, updates and posts give the user a "taste of the shuk on your computer" which is widely enjoyed by fans that outside of Jerusalem and all over the world.
Most importantly, the page offers fans special deals and discounts from time to time, so click "like" so you can enjoy them!
What is unique about Eli's shop?
Eli has worked in the shop since it was established in 1958 making the shop probably the last remaining family-run establishment in the "Iraqi Shuk" part of the market that is still staffed by the original founding members. It retains its authentic old-fashioned Jerusalem shuk character. (Most other shops in the Iraqi Shuk are now rented out or subcontracted to hired workers).
To learn more about Eli's Shop, products click here.
To find Eli click here.
Nava Rosenbloom, a newly licensed tour guide in Israel, asked The Big Felafel to share her upcoming Chanukah tours in Jerusalem and the surrounding areas. She is a great storyteller and super fun to hang out with.
With sufganiot tempting us from every local bakery window, it's clear that Chanukah is already in the air, and… in our stomach. While most of us have caved and prematurely indulged in these Chanukah treats, there is still something special we can save to enhance our Chanukah experience.
Its easy to forget that much of the Chanukah story played out right here in our own Israeli backyards and we can just go out and see where all the magic happened.
Israel Explorations, a new Israel-based tour company specializing in innovative tours of Israel, is offering a series of Chanukah themed group tours allowing you to rediscover this 2,100 year old tradition.
The Ultimate Chanukah Family Fun Day
The complete Chanukah experience from Maccabees to olive oil. This tour will literally follow in the footsteps of our Chanukah heroes by visiting ancient Modi'in, the home of the Maccabees, and Kever HaMacabim, their possible burial site. We'll take a trip to a nearby organic goat farm in the spirit of our Chanukah heroine, Judith, who saved her village by feeding cheese to the enemy's general. The whole family can get involved milking the goats, learning how cheese is made, and experiencing olive oil production with an olive press, the way they used to do it in the days of the Maccabees.
Chanukah is all about our big win in the Temple, so we planned an interactive day on the Mount of Olives, right outside the Temple Mount. This tour will reveal the true story of Chanukah as you explore the Mount of Olives from its peak overlooking the Temple Mount to its ancient treasures in the Kidron Valley below. A hands-on experience at the Temple Mount Sifting project will give you the chance to sift through earth taken from the Temple Mount and find ancient remains – you may even find a coin from the time of the Maccabees! Although I'm not sure they'll accept it when you try to get on a bus.
Evening walking tours in Nachlaot or the Old City
To get the full ambiance of Chanukah in Jerusalem, you gotta get out to where the real people are celebrating – so we would love to take you on our evening walking tours as the glow of hundreds of Chanukah menorahs light your path. Choose between exploring the quaint, historical and eclectic neighborhood of Nachlaot on the Magical Nachlaot Candle Lit Tour or the ancient, spellbinding sites of Jerusalem's Old City on the Mystical Old City Candle Lit Tour.
To sign up for a tour, go to IsraelExplorations. Discounts available for Israeli residents.
Whatever you choose to do this Chanukah , make it special, caloric and filled with light. Happy Chanukah!
Wow it has been way too long since we have blogged. I am sure it's been a difficult few months for you, our readers. How have you managed to live without my adorable sarcastic posts and Rebecca's incredibly informative write-ups?
So let's just jump right (or write) in. I'm writing what I am sure will be one of many angry light-rail train posts. Now that the train has been up and 'running' for the last few months, I am interested to hear what people think of it. So share your comments with me after you finish reading.
On principal I am not riding it. That and it doesn't actually go anywhere I need to go.
However, the train and I have met in passing. It's like a bad date you have to keep reliving, because the person lives a few blocks from you. So, indeed I am not at all fond of this crap train. The train butchered the city with its tracks. It forced stores to close down, has turned the city center into a pretty little ghost town. It causes traffic jams. And some old guy just got hit by it.
But the worst of all? The city is using it as yet another way to rob its citizens. No, I am not referring to the ticket price (as I write this, news has just broken that they plan to charge NIS 6.40 for a ride). No I am referring to the ticket you get when your car gets stuck in the intersection thanks to the new traffic light system, programmed for the train and not the people.
Do I think Israeli drivers are more dangerous than the threat of Iran actually building nukes? Yes I do. But the ones that are getting ticketed at the intersection of Jaffa (by the municipality) are getting fines for fake reasons.
That's right, the police are standing by waiting for cars to get stuck in the intersection where they then tap on the window, ask the driver to come with them, and give them a big fat ticket. I have heard from several people that the tickets range from NIS 500 to NIS 1,000. I have also heard and even seen for myself that hundreds of people are getting tickets. You do the math on that and you'll see how the city is planning to get itself out of debt with this method.
Before you get to this evil intersection, you are stuck in a horrendous traffic jam. I believe this is the part of the psychological torture that drives the drivers into the intersection where they get stuck. Instead of having two lanes, all the cars are forced into one lane, thus further frustrating your target ticket audience. Add to it, the many drivers that cut the line of cars by driving on the wrong side of the street, and you have a pretty angry driver that just wants to cross the light already and get from A to B. And I don't have to tell you that the drivers who are driving on the wrong side of the street, literally meters from the police, don't get a ticket. Why would they.
The train sucks. Its only lightness is how light it is on any concept of how to truly benefit the city and people. The city sucks for handing out tickets to drivers that don't deserve them, while standing by and doing nothing about the real issues. With all this sucking, you would think that the whole problematic ordeal could be sucked away into a black hole somewhere.
Deena from HaBitza.com, a dating blog, sent me a great post about Tu B'Av events in Jerusalem. Enjoy!
Thank the mighty Lord, the mourning period of the three weeks, the nine days and the 9th of Av are behind us. It is such a cumbersome time for many of us and it's always a relief when it's over.
And now comes the fun part! This Sunday night (August 14, 2011) and Monday is Tu B'Av, the Jewish/Israeli day of love. Long ago it was the day on which single girls went out to the fields dressed in white and danced while the guys checked them out and tried to choose someone to marry. Today things are done a bit differently, though not by much. This year on Tu B'Av in Jerusalem there are sing-alongs, mega speed dating events and other parties around the city.
This post is an overview of some of the events going on around the city this coming Sunday and Monday. But actually, it is really just an excuse for me to tell you about the following event which I attended (and loved) last year:
באב TWO
Where: Beit Yehudit, 12 Emek Refaim, Jerusalem (aka ICCY/Merkaz Tarbut Amim Veno'ar)
When: 8:30 PM, August 14, 2011
Price: 55 NIS
True, the venue doesn't seem to be able to choose a name for themselves but that doesn't detract from their events. I attended this event last year and I can tell you that it is one of the most enjoyable events I've attended. There was so much going on, and in general there was a great vibe. This year will be similar in that you'll get to enjoy a concert by a top Israeli musician (Eviatar Banai), eat and drink yummy things, watch love story movies by Maaleh students and sing and dance (so it seems). Read the brochure above for more information (about a lecture, a tish, a pasta workshop and more).
Tu B'Av Mass Speed Dating
Where: Tzidkiyahu's Cave, Jerusalem (Below the walls of the Old City)
When: 8:00 PM, August 14, 2011 (I think – the flyer is sort of missing a date.)
Price: 25 NIS (90% discount)
Yeah, this is a pretty interesting one. Mass speed dating in a cave for singles ages 23-40?! They mention wine and romance and the next day you'll get the contact info of anyone where there was mutual interest.
This is organized by a few organizations including Tzi'irim Lema'an Yerushalayim. Check them out on facebook. You can also email info@y-jerusalem.org for more information. There are buses from Binyanei Hauma in both directions.
Let me know if you end up braving it and going. I'd love to hear how it is! (Not sure I'm brave enough to go myself.:)
You must RSVP before.
Where: HaGov Bar, 5 Yoel Moshe Salomon, Jerusalem
When: 9:00 PM, August 14, 2011
Price: A drink/food
There will be some really nice specials that night, including:
2-for-1 on passionfruit Margaritas! (Of course)
A Fun Joel Platter of finger food for a discounted 39 NIS. (Named after Joel who is behind this event.)
Two main courses and receive a free sweet dessert!
A bottle of sparkling red wine for a discounted 94 NIS.
Yeah, I know this isn't specifically a Tu B'Av event but it begins on Monday the 15th when it is still Tu B'Av and it's also just an amazing event. So, I'm including it here. :)
There are also a bunch of other things going on. For example:
Love story tour of Hanvi'im Street and a sing-along in the courtyard of the museum of the Underground Prisoners (אסירי המחתרות). This is on Monday the 15th. (The event flyer)
BBQ, mingling and art program for singles ages 24-38 (Monday) venue to be announced to people who RSVP.
Tu B'Av JamFest – Ghetto Shul Style in Katamon
Tu B'Av Rooftop Kumzitz by the shuk
Know of anything else that should be on this list? Please email me so I can add it. habitza@gmail.com.
Going to the supermarket in Israel is a bit like Supermarket Sweep – only without the fun trivia and prizes. You have to be in top shape to fend off the line cutters at the poultry section and then the line holders ("I'll be right back, just save my spot") at the checkout. You also have to endure waiting on line for at least 20 minutes at the checkout– and that's only if the person in front of you opts out of buying cigarettes at the last minute. And, if you forgot an item at the last minute, you have to run, literally sprint, to get it so that the person behind you in line doesn't explode in anger.
Last time I was in the US, I was amazed that a trip to the supermarket could be a quick in and out experience. In Israel, there's never even a quick "in" – what with the bag checks, rummaging for the 5 shekel coin to unlock the mystery that awaits within your cart, and finally making your way in through all the outside "deals" that try to distract you from sticking to your shopping list. And, there's certainly no quick "out" with maybe one express lane, if you're lucky, and my experience has shown that no matter which line I pick, there is always some sort of hold up – a coupon that's not valid, a price check on an item, a last-minute delivery decision, etc.
Let's just say that the Israeli supermarket shopping experience is not exactly a calming experience.
The best part of going to the supermarket is the hope that there will be free samples and good deals (since there is no circular to let you know of deals ahead of time). Depending on which supermarket you go to, you may see people sampling the olives, pickles, raisins, walnuts, and anything else that is not safely guarded behind plastic. In this hilarious episode from the Israeli TV show, Ramzor, Eyal tries to eat as many free samples as he can in the supermarket… and gets caught! See what lengths he'll go to continue enjoying free samples.  Also in this episode, Hefer tries to cancel his TV subscription but gets unbelievable offers, anything to keep him from cancelling.
After having a baby in October, I realized that if I ever want something from the supermarket, the only way I'll be able to get it is if I order online, even if it means foregoing free samples.  At first, I was really intimidated by having to shop online in Hebrew, but after a little while, I started to get the hang of it. Most of these sites let you keep previous orders so you can just re-order many of the same things, which saves a lot of time.
Here are all the online supermarket sites in Israel, although the only one I've tried so far is Shufersal Yashir.
Shortly after writing this, an article came out in Yediot Achronot comparing the different online supermarkets: Shufersal, Mega, Rami Levi and MisterZol. The winner for every grouping of assorted items was Rami Levi.
I saw that Shufersal Yashir (I always thought it was SuperSol until I saw their website)  was giving 200 shekels (25 shekels for each purchase x 8 purchases) to new online shoppers, so I decided to give it a try. And I was hooked. I ordered in the morning, and could decide when I wanted to receive the delivery – the same day or the next day. Click click click and a few hours later all the heavy stuff I ordered was magically at my doorstep.
The prices are definitely a bit higher, but if you spend over 750 shekels, delivery is free.  There are deals online as well so if you shop the deals first, you may only pay a bit more than you would at the store.
The other fun thing about Shufersal Yashir is that they give you 2 random items from the store for free. Sometimes we got really great stuff like a loaf of bread or frozen peas, but sometimes they were really crappy – like grape mix for juice and pizza flavored pretzels. I guess this somewhat compensates for giving up free samples at the supermarket.
The only major drawback of shopping online is not being able to choose my own produce, but you can leave notes on the site like "un-ripe only" and they do a pretty good job of bringing you what you request. I found the user interface on the website easy to use and the search functionality really helpful.
Delivery price: 28 NIS. Free for orders over 750 NIS   29 NIS. 10 NIS for orders over 750 NIS.
Delivery area: Most cities in Israel. Enter your zip code to find out if they deliver to your area.
Payment options: local Israeli and international credit cards
Rami Levy recently rolled out a new website for ordering your groceries online but with one major problem – they're rolling out their new service painfully slowly, starting with trial runs in the Tel Aviv area only. Who knows when they'll get to Jerusalem
. Rami Levy has the reputation of having the cheapest prices so I am definitely waiting til they come to my area.
Delivery price: 24.95 NIS
Delivery area: Tel Aviv area
Mega has a very photo-rich site, but is usually more expensive than the other supermarkets. I would be interested in hearing feedback from people who have used Mega online.
Delivery price: 28 NIS. Free for orders over 500 NIS with the Mega You credit card only
Delivery area: Most cities in Israel. Enter your zip code to find out if they deliver to your area.
Payment Options: Israeli credit cards only!
Currently the Homepage isn't showing deals, although there is a link to get to them, but already that gives me a bad feeling about the usability of the site. It looks like this is a relatively new site as the FAQ section still has "Question 1 and Answer 1″. According to an article recently in Yediot Achronot, Mister Zol didn't have very good customer service – the writer of the article said he had to call 3 times before he got through to someone, and even then the customer service wasn't very helpful.
Delivery price:  26 NIS for orders up to 250 NIS. 20 NIS for orders over 250 NIS
Delivery area:  Probably most cities in Israel, but I can't click on the link to check delivery areas.
I like looking around at the site because it makes me nostalgic for the US…they even have Shoprite brand cereals! Too funny.
What makes this site unique is that everything is in English.
The website says they will call for your credit card number and don't process the credit card through the internet. I thought the whole point of eCommerce was to put your credit card online but maybe this is comforting to some people (not so comforting to me… where are they storing this sensitive info?).
So what happens with the second purchase? Do you have to call each time? Do they call you?
I also found the user interface on the site not very intuitive.
Delivery price: 20 NIS
Delivery area: Only Jerusalem
Located in Bnei Brak, Yashir4u doesn't seem to have lots of brands I'm using to seeing at the local supermarket. Maybe it's because they only sell Mehadrin products. The prices seem to be much cheaper than Shufersal Yashir.
Delivery price: Free for orders over 500 NIS
Delivery area: Most cities in Israel. Enter your zip code to find out if they deliver to your area.
SuperBaba – for the Tel Aviv area only. Looks like a brand new site. I clicked on "Deliveries" and the text says "text related to deliveries" Ha!
The only question remaining is – will the Shuk Mahane Yehuda follow the trend and go online?! Will the website include screaming vendors and flies buzzing  to replicate the true experience of the shuk?
Where do you like to go shopping? Where do you find the best deals?
So it's shameless self-promotion…so what! I'm just trying to get you to come to the Hahafuch Comedy Variety show this Thursday, July 7th at 8pm. I just want you, person living in Jerusalem, to have a good night out. I want you to laugh, drink some beer, enjoy music and maybe meet some cool people. Is that really so bad?
I hope to see you there. There will be comedy sketches, improv, music, beer and even stand-up with the very talented Benji Lovitt.
For details click here.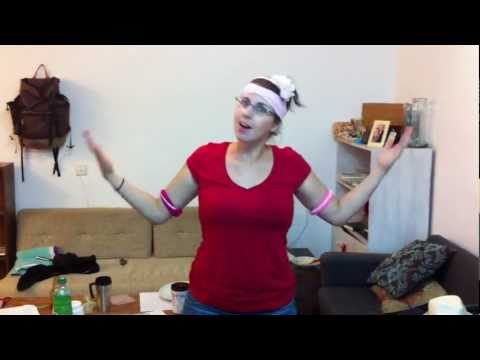 In honor of the 35th anniversary of the heroic IDF rescue mission in Entebbe, Uganda, The Big Felafel received a moving guest post about Major General (Res.) Doron Almog (the "first man on the scene" in Entebbe) in which he reflects on the historic raid and highlights the importance of standing up for those who cannot stand up for themselves.
Entebbe's Message 35 Years Later: Leave No Man Behind
By Doron Almog
Thirty-five years ago today (July 4, 1976), an Air France flight was hijacked and diverted to Entebbe Airport in Uganda. Shortly after landing, all of the non-Jewish passengers were released and the remaining Jewish passengers were held hostage. One week after the hijacking, I commanded the first task force to land in Entebbe as part of a daring mission that freed 105 hostages.
Faced with immense challenges, we pulled off a thrilling (yet bittersweet) victory. At the time, we saw the feat as an illustration of the strength and vitality of the Israeli army and the Jewish spirit.  Upon reflection (so many years later), it is clear that it also highlighted the importance of standing up for those who cannot stand up for themselves.
It should be noted that my participation in Entebbe was voluntary. After my brother, Eran, was killed in the Yom Kippur war (he was injured in the Golan Heights and bled to death after sitting untreated for seven days), I was given the choice of leaving my combat unit as a bereaved soldier.  However, I chose to remain in the military in order to change the ethos of the IDF and make absolutely sure that no soldier would ever be left behind again.
It was this philosophy that drove me to participate in the Entebbe raid and numerous other military operations throughout my career and, ultimately, set the stage for the next phase of my adult life.
After our son was born – and we named him Eran after my late brother – he was diagnosed with severe physical and cognitive disabilities.  In an instant, my world was turned upside down. At first, I had a very hard time coming to terms with the fact that my beloved son would never speak or hold down a job, and would always be dependent on others to provide his every need.  But my "no man left behind" philosophy prevailed, and I found the strength to be the father that Eran needed me to be.
In fact, my time with Eran allowed me to develop my philosophy even further, and I became committed to changing the way society views the disabled.  I realized that it is not enough to make sure that these wonderful children don't get left behind.  We must ensure that they are given every opportunity to excel and reach their greatest potentials.
For the Entebbe raid, our IDF battalions travelled 2,500 miles to fight for those who could not fight for themselves.  It is time for us to harness that bravery, resolve and dedication to our fellow men, to turn our sights inward and focus on the urgent rescue missions in our own neighborhoods. These "hostages" are in very real danger every day of their lives and are often abandoned. They are the weakest members of our society and are completely dependent on the kindness of others. We don't need to launch a complex tactical mission to set them free.  We simply need to wrap them in love and help them integrate into our social fabric.
Make no mistake: our commitment to care for the disabled members of society remains immeasurably more difficult than any military campaign I have ever led. But we must stand up and fight to provide them with the care that they deserve. Because, in the end, our generation will be judged by how well we complete this mission.
Major General (Res.) Doron Almog is the founder and Chairman of Aleh Negev – Nahalat Eran, a village named in memory of his son, that provides a continuum of residential care for children with severe disabilities as they grow from adolescents into young adults. Learn more about Aleh at www.aleh.org.
Update on the Sarah Silverman Be My BFF Campaign: It worked! That's right; I will no longer just be Molly, but the Molly that met Sarah Silverman. The Molly that used her social media tools and connections to become a little bit of a stalker in her pursuit to meet someone really funny while in Israel.
How did it all happen.
Well, for background on my campaign you can read my first post. Basically after facebooking, tweeting, spreading the words among friends and random strangers at bus stops or waiting in long bathroom lines, I managed to find someone that knows her sister, Susan Silverman.
Susan Silverman lives in Jerusalem. I got in touch with Susan and did my best to explain that I am not really a total weirdo and just want to meet Sarah. She, being super nice, said she thought we could arrange some sort of coffee date. As I read her email I jumped up and down (first I took the lap top off my lap, smart thinking).
I had to keep it a secret. It was hard. I am really good at keeping secrets, but I wanted to share the news with all my friends that helped me out. Still I patiently waited for the day to arrive.
By Tuesday the President's Conference had officially started and I knew Sarah Silverman must be somewhere in Jerusalem since she was supposed to appear on the first panel. Sitting a few rows back in a large conference hall, I watched Sarah Silverman give her interview. From the high of watching her from a short distance, I decided to call her sister a few hours later to check in about our coffee date.
My skinny friend and co-blogger, Rebecca, stood beside me as I tried to sound as normal as possible when scheduling my big moment. It was decided that I would meet Sarah at a family BBQ the next evening – just me, Sarah, family, friends and my husband and baby (should've asked if I could bring the dog too).
As the hours ticked by I got increasingly nervous. It was almost like a blind date. I asked for advice from some of my friends and they told me to be myself and just enjoy the meeting.
So that's what I did. Almost. I got to the BBQ and walked in, felt a rush of heat go over my whole body, and walked back out. I got super nervous. I just had to tell myself she is a normal person like anyone else. My G-d this is the woman that talked about poop on stage yesterday at the President's Conference, she is just like me!
I met Susan first and thanked her for the opportunity. Like any Jewish mother she encouraged me to eat and have a good time and then she brought me to Sarah. It was awesome. Sarah gave me a big hug as I introduced myself to her as the semi-stalker she had heard about from her sister.
I gave her a present, some Jewish stuff, but the main gift was a pair of super Israeli pants from Bazaar Strauss. Wrong in all the wrong places, the turquoise MC Hammer pants are known in Israel as, "Aladdin pants," or "poop pants." I explained to her that there was no right way to wear them. As she stood examining them she asked how high up they are supposed to go. I told her I really didn't know, but I guess up to the boobs if possible. I wanted her to have a quintessential part of Israel and something funny to remember us by. I told her if she ever doesn't feel funny enough she should definitely wear these. She took them and thanked me.
After grabbing a plate of food and making my way into the circle of chairs on the balcony, I proceeded to hang out with Sarah and her friends. I introduced her to my baby boy, who of course was wearing his 'party pooper onesie'. But like any good party pooper, as soon as she held him he started crying. Thanks kid. But she took it well, and later in the evening when he cried with her again, she posed with him for some sad face pictures. Nice.
We talked about all the things you would talk about when you introduce a Diaspora Jew to Israel: cats (they are the squirrels of Jerusalem), cottage cheese prices (through the roof and boycotts throughout the country) and how the old city is really old. All the important stuff.
It was a great night. I saw her as a real person. She and her sister are very close and they sat there reminiscing about funny childhood stories. She loved hanging out with her nieces and nephews, was open and friendly with anyone that walked through the door, and seemed so comfortable. I loved hearing her talk about comedy, since I am also a comedian (if only to myself) in my comedy troupe Hahafuch (had to plug it). It was fun to hear her and a few other comedians talk about that world. I have never been in a conversation like that. And when I say 'in' I mean I was on the sidelines listening to them talk about stand up and just taking it all in.
And that's what I did with this campaign. I took in the whole experience, from the first idea of 'what if I could meet Sarah Silverman while she is in Israel' to writing a post, and in the end actually meeting this incredible comedian. I would like to thank all the people that helped me in my campaign and in my success. As Sarah Silverman says, ""Guess what, Martin Luther King? I had a (beep) dream, too." Thank you to Sarah Silverman for making this Jewish girl's dream in a far away land come true.
A few years ago famous comedian Sarah Silverman took part in a campaign geared towards getting young Jews to make sure their grandparents in Florida voted for then presidential candidate Barak Obama, in 'The Great Schlep'.
Fast forward a few years later to present day, famous comedian Sarah Silverman is about to partake in another schlep, The Really Great Schlep, as she makes her way to the Jewish Homeland. That's right, Silverman, obviously a big Jew, will be in Israel on tour and at this year's President's conference in about a week.
I am sure she will have an awesome trip, hang out with her family, and see some Jewish stuff while she is here. But more importantly, she needs to come and hang out with me, because we are destined to be BFFs. Is there a way to say that, write that, without sounding creepy or stalkerish?
So, just like Sarah Silverman once campaigned to make a difference, it appears it is now my turn to do the same. Perhaps my campaign is much smaller, really just for me and my friends and my comedy troupe, but I believe it will have a profound  effect on the nation, on Jews as a whole, and perhaps even milk prices.
Sarah Silverman this is my 'Be My BFF' campaign and I will do everything that I can until you and I are wearing friendship bracelets, posing in front of the Western Wall with our shoulders covered (thanks to the old lady-shmata-police at the Kotel who hand out dirty scarves to make sure G-d doesn't get a peep show in the holiest place in the world) and leftover hummus and pita in our teeth.
There are a lot of reasons that you should be my friend and meet me on your trip to Israel. I will now list just a few. Also, I will make sure to tweet it up, Facebook and get my friends involved in my campaign. I will not sleep or eat until you are my friend. Mainly I won't be sleeping because my eight-month-old son is teething and wakes up every two hours throughout the night. And when I say I won't eat, what I mean is, I won't eat too much, except for Shabbat when calories don't count.
A List of Just a Few Reasons Why We Should be BFF:
We are both Jewish ( I only use this as a reason, because people think when they are setting people up, as long as they have one thing in common, like age, race or religion, that they must be perfect for each other…just trying to cover my bases. And this is kind of like the perfect shidduch).
I have a tiny comedy troupe, in a tiny city, in a tiny country. We are Hahafuch (it means upside down) the premiere English speaking comedy troupe in all of Israel. The only English speaking comedy troupe in all of Israel. We do improv and comedy sketches, making fun of Israel. We would love to have you for practice. Then you can check off "do improv with a bunch of new immigrants in Jerusalem" from your bucket list.
My husband is an archaeologist and can show you a private tour of his dig where they find really old stuff. He can also show you and your family awesome, really old secret places all over Jerusalem that you don't know about.
I will take you to Bazaar Strauss in Talpiot, which is like a smaller, crappier version of Target. I will buy you anything you want, as long as it's under NIS 10. It might not sound like much, but you could get a lot of stuff there for that price: underwear (never used, I might add), salad tongs, or half of a Purim costume (I say half because the other half is gone but they are still selling it).
I go to this Yoga-Pilates fusion class that you would love. Not because of the workout, but because the teacher wears these amazing pants, that are so wrong in all the wrong places. It is truly a body and mind challenge to get through the class. But as BFFs I know we could do it together.
I will take you to the Jerusalem Mahane Yehuda Shuk and you can meet a real busta (stall) owner in the Iraqi part, and I can guarantee he will give you some candy and tell you cool stories about his life.  I will then buy you NIS 5 ice coffee from marzipan and get you some of their famous rugelach if you insist. We will look at really pretty vegetables and take another picture, that I would probably make my Facebook profile for life.
You're invited for Shabbat. I will make sure to have a table of awesome people, even if it means I have to become more than Facebook friends with them and possibly have to pay them. For a BFF, I would do that.
There's more reasons of course, but I have to leave something for Twitter and Facebook. I will post reasons daily and I hope you will check them out and I will win you over. Like I said I will do anything. I can't promise peace in the Middle East, but I can promise it like a politician does- which is about the same and worth a Nobel Prize if nothing else.
I know if we had the chance to hang out that it would be just another day in your world but for me it would kind of make my life. I moved to Israel after college and while I love it here, sometimes it's hard to get through the day. Not because of terrorists. No I'm talking about something more evil than that- bureaucracy. So, I am just saying that you would make a big difference in someone's life. And that difference will have a huge effect throughout the Anglo-Immigrant community in Israel. That's a big deal. A really big deal. So on your Really Big Schlep, please just consider taking an hour or two to meet your Middle East BFF.
Also, I have a dog. He's a Jerusalem mix and knows how to high five and roll over. We rescued him. He does not make white dog poop from the 70′s, but I can have my Israeli husband sing that song to you. He has it memorized.
To hang out you can email here. Or tweet me @FelafelBalls
Can't wait!