It seems like someone famous is always closing down the streets of Jerusalem nowadays…that or snow. Either way this city likes to be on lockdown. While citizens of Jerusalem are grrr-angry with the shortage of streets set to take place over the next few days, some would like to offer Obama tips on places he should visit while in the city of gold. I hit the streets with talented filmmaker Elahn Zetlin of Chutzpah Media to get the word on the street for Mr. USA's visit. Enjoy the video, learn and little (or not) and tell me where you think he should go on this trip…the more creative the better!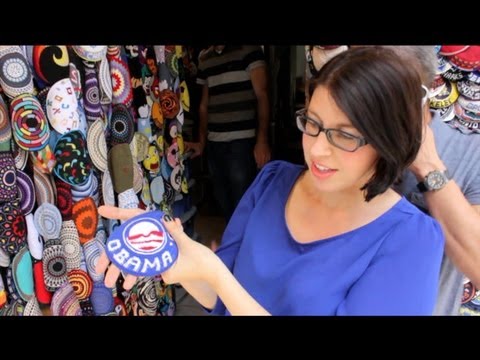 For more funny check out www.hahafuch.com
To learn more about the talented Elahn Zetlin go to http://www.chutzpahmedia.co.il
funnnny, If I ran Israel | Tags: America, Barak Obama, ben yehuda, city center, government, Israel, jerusalem, peace, President of the USA, rabin square, shuk mehane yehuda, speech, Tel Aviv, visit, yad vashem
Don't miss the next article. Subscribe to The Big Felafel's updates by RSS or Email.