Recently I came across a new blog, Drawing Tel Aviv, and fell in love. The artist behind the fabulous watercolors of everyday life in Tel Aviv is Carol Feldman, an olah from Oklahoma, now living in Tel Aviv. What struck me is how she captures Israeli life so perfectly – just look at the guy reading the Ma'ariv Hebrew daily newspaper, with Crocs, sitting next to a sprawled out stray cat. Carol also paints the ubiquitous corner Tel Aviv cafe. I also loved her painting of humus and Israeli money. Also see what israelplug had to say about this great new talent.
The other artist whose cafe scenes I wouldn't mind hanging in my living room (hint, hint generous reader-turned-artwork-donor) are the watercolors by Azriel Cohen. Raised in Toronto, Canada, Azriel now tours the world and paints cafes and city life wherever he goes. Actually, I met him on one of his adventures to Sinai in Egypt in January or February 2005, I can't remember (oy!). He heard me and my friends speaking English and we started talking.
Continue »
Everyone is now painfully aware of the world's economic woes. Does that mean we should stop shopping altogether? I think not! I think it just calls for smarter shopping and discovering Jerusalem's hidden outlet stores. And when I say hidden, some of these places are really hidden, so it's probably a good idea to call the store first. If I missed any, or the information has changed, please leave a comment.
Crazy Line, Lev Talpiot Mall, Haoman 17, 02-6797683 [Thanks to commenters for pointing out that this has closed. ]

FOX,

Lev Talpiot Mall, Haom an 17, Talpiot, 02-6245116

[Thanks to commenters for pointing out that this has closed. ]
Also on Dorot Rishonim, 4, 02-6245116


Teenage-ish clothing for boys & girls

Gali Shoes – across from Ahim  Yisrael mall on Hatnufa St. in Talpiot

Shoes for men, women, and children. Go with a friend because the deals are usually 2 for 150 shekels.

Honigman, Lev Talpiot Mall, Haoman 17, Talpiot [Thanks to commenters for pointing out that this has closed.]

H&O Lev Talpiot Mall, Haoman 17, Talpiot
Lord Kitsch, Merkaz Sapir, Am V'olamo 3, Tel: 02-6512905

Women's clothes, lots of skirtsMerkaz Sapir is in Givat Shaul, pretty close to the Tax Authority building.  I think the busses 11 & 15 go there. I recommend calling and asking people as you go along.

L'metayel Camping Store, Yoel Solomon 5, City Center, 02-6233338

camping supplies. They call themselves an outlet store, but it still looks pricey to me :(

Matim Li

– Lev Talpiot Mall, Haoman 17, Talpiot, 02-6725566

[Thanks to commenters for pointing out that this has closed. ]
Nimrod Shoes, Hadar Mall on Pierre Koening 31, Talpiot, 02-6721630
Also in Lev Talpiot Mall, Haoman 17, Talpiot 02-6718161

Shoes for men, women, and children

Old Navy & Gap,

on 87 Agrippas St. across from the Mahane Yehuda market/shuk.

Victoria's Secret & Gap, Rehov Strauss, City Center/Mea Shearim. Up the hill toward Mea Shearim on your left hand side from the Yaffo and King George intersection.
Designer Outlet, Ahim Yisrael mall, Hatnufa St. Talpiot 3rd floor. [Thanks, Leah for reminding me about this one]
If you still want more outlet goodness, check out the Israel Outlets Master List.
Also, here's a blog dedicated entirely to outlet stores in Israel
If you find any other outlets that I left out, please leave a comment with the info. Thanks!
It's almost turkey time. I love Thanksgiving. And what's not to love, dinner at 3pm, turkey that isn't sliced lunch meat, stuffing right from the turkey's butt, mashed potatoes dripping with gravy and cranberry sauce, and pumpkin pie. Lots of pumpkin pie.
This used to be my reality every November for as long as I can remember. But for the last 3 years I have been living in Israel and those Thanksgiving days have turned into memories of my past. Oh, stop being so dramatic, the truth is you (as in me and all other American immigrants) can still have Thanksgiving in Israel.
I know it isn't the same as sitting around the table in America, staring down at your food baby (this is a term Shira taught me which refers to the ridiculous amount of food you just ate that now makes you appear five months pregnant) and going around the table saying what we are thankful for (I am always thankful there is a toilet near by)—but friends, we are not alone and Thanksgiving can still be the best holiday ever! The gravy bowl is half full!
Continue »
Did you catch the Jerusalem mayoral debate held Saturday night at the Great Synagogue? Well I was there but it really should have been advertised as more of a comedy showcase then a political debate.
The night's follies began with an under-prepared Great Synagogue staff unable to accommodate over a thousand Anglos that showed up to the event. While everyone was trying to push their way in to the building, I noticed that the security went to lock all the doors…that seemed safe…
Then after they opened one door they refused to let the press in. That's right, they refused the reporter from The Economist, BBC, and even the photographer from The Jerusalem Post (who hosted the event).
Of course the staff and security claimed they were over capacity and couldn't let anyone else in. Did I mention that Nir Barkat and his entourage hadn't arrived yet. Were they not going to let him in to his own debate? And, with peop le already sitting on the staircases and standing in open places, the synagogue was clearly already breaking the law, so their point was baseless.
Ok, so the mob scene was the first act in the comedy showcase but the best was yet to come.
Continue »
Shira's coverage of Indecision 2008 Jerusalem continues…
Lets take a look at the candidates, but not just their billboards, which would have you believe that Porush is cute and cuddly, Barkat is a strong force, and Gaydamak "can't speak Hebrew" (according to the vandalized slogan). Alright, so the last billboard isn't so wrong..
Before you go to the polls, learn about each candidate's past, see what they've done (or haven't done) for Jerusalem lately, decide who best represents your values. and, if you still can't make up your mind, find them on Facebook and see if you would friend them.
Did you know that each resident actually gets two votes in a local election?
1. a vote for mayor
2. a vote for the municipality council (by party)

While the two highest elected municipality positions, mayor and deputy mayor, are paid positions, the other 29 seats on the council are volunteer positions. The mayor's salary comes from your taxes, has his/her hand most tightly around the budget and has the best chance of passing his/her policy decisions. But the council members are either a part of the mayor's coalition, thus helping the mayor pass policy and allocate money, or they are a part of the opposition, with a unique opportunity of exposing the improprieties of the coalition to the public and leading a strong opposing stance to the ruling force. So both votes are extremely important.
Vote#1: Mayor of Jerusalem
Nir Barkat (Jerusalem Will Succeed)
Nir Barkat is the obvious choice for a normal mayor with a head for business and success. I admit that if cookie monster were running against Barkat, I'd vote cookie monster but I think he is the lesser of all evils and a vote for Barkat is going to support the only hope for getting Jerusalem out of its 10 year Olmert-Lupo rut. I want to make clear that Nir Barkat has proven through his actions to be an unreliable, a flip-flopper on the issues, and has been sleeping with the religious and Haredi right for 5 years and throughout his campaign. But if you're into that kind of thing, then maybe he's your man. So look into him, meet him, ask questions and decide for yourself.
Dan Birron (Aleh Yarok- Green Leaf)
I really do want to believe that a stoner can be better for Jerusalem than any of the other politicians, but I am afraid of how much of a toll the munchies might have on our city budget. Seriously, if I wasn't overly concerned about splitting the secular vote, I might consider this guy. He is much more serious about separating religion and city politics, equality and pluralism than Barkat but his campaign is much less known. They want a clean city, a multi-cultural city and freedom. Their whole website is videos of Dan Birron talking out his points. It's actually pretty cool. Check out his english video .
Meir Porush (United Torah Judaism)
Despite the cute cartoon imagry, Porush is actually a really seriously scary Haredi candidate who will do more of the same, if not worse, for Jerusalem than Lupoliansky. If you go to their website, you can see his real picture- he isn't actually a fluffy cartoon cross between santa, a rabbi and Dumbledore. He's old and he looks about as in touch with your average Jerusalem citizen living in 2008 as Moshe Rabeinu himself might be.
Arkadi Gaydamak (Social Justice) with Deputy Yigal Amedi
Please, please, please, if you have a shred of sense in your head, do not vote for Gaydamak. He is a wanted man, he is as corrupt a they come, he owns the local violent and racist soccer team and his Hebrew is worse than yours. I believe that Gaydamak poses more of a threat to Jerusalem than Iran.
Further reading: A brief JPost article on all 4 candidates
Vote #2 Municipality Council
(listed in order from love to hate)
Hitorerut-Yerushalmim: This list combines my two favorite movements of the past few years (and you know how much I love a good social-political movement!)
Hitorerut (Wake Up) Jerusalem is a movement started by young Jerusalem activists who want to bring a new energy and a sense of responsible leadership to the city council. Yerushalmim is comprised of social change organizational leaders who want to get inside the political system to make the important changes from within. Headed by Rahel Azaria, director of social change organizations and a young, religious mother, and Ofer Berkovich, a young, charismatic community activist, their target audiences include: religious and secular, young families, soldiers, high school students, university students and activists of all ages who want to see a pluralist Jerusalem.
These are the people that I want to see on the coalition or opposition, fighting for fair allocation of the city budget and social justice in Jerusalem. I admit that I wish they would take a firm, open stance supporting Jerusalem Pride, an issue that in my opinion encompasses the fight for social justice and civil rights in Jerusalem. But aside from that they have my vote to represent me and my voice in the city.

Meretz Despite their scary and slightly offensive posters earlier in their campaign, Meretz has been the people's strongest voice over the past 5 years while Jerusalem was flushed down the crapper by Lupoliansky and his boys. Defending cultural institutions and protesting awful traffic and building plans proposed and activated by the Haredi coalition, and being the only vocal support for Jerusalem Pride, Meretz always has mad respect from me.
The New Black Panthers Headed by Ayala Marziano-Sabag, they want to get onto the city council to evenly distribute the city budget to help weaker and weakened neighborhoods. Check out their history in Hebrew on Wikipedia.
Or – Hayerukim (Green Party)- A new combination headed by Gregory Tamar from the Or Party and 2 Green Party activists: Dalia Zomer and Gidon Shathel. Or's campaign takes a hard stance against Haredi corruption of Jerusalem and for democracy. I couldn't find Or's website, which is not a good sign for them…
Lma'an Yerushalem- For Jerusalem, headed by Meir Turgeman, this party is a big mystery to me. I have seen some posters and heard of a few people voting for him but I couldn't find a website or more information.
Likud- Using the face of Bibi Netanyahu on their ads (please note, the MK is not running on the list from what I can tell), Likud tries to make a play for Jerusalem City Council. At the top of their list, Elisha Peleg, lawyer and city councilman in the 90s and Dr. Vladimir Shaklar, local leader in city sports commission and Beitar Jerusalem.
MAFDAL and Ichud Haleumi- the popular duo is back! At the head of the list, David Haderi, previous city councilman and Director of Emunah. Interestingly, their 3rd seat goes to a woman, Edna Friedman- a newcomer to the list, but MAFDAL Jerusalem chairwoman and Jerusalem Emuna Boardmember.
Shas- You know the drill- it hasn't changed. Haredi-Sepharadi. They support Porush as mayor.
Please note that in addition to these lists are the parties listed in #1, who aside from running Mayoral candidates are running for council seats as well.
Happy Voting! Feel free to send comments with questions– especially if you want to get involved and we'll see what we can do!
With the U.S. Presidential Election just a few weeks away, do ex-pats in Israel, Israelis and foreigners know which candidate will be better for Israel? For me the best candidate would be the one that said, "Israel we're just going to stay out of this. No more three-ways, scrappy peace documents, or lame promises–if you vote me for President, I'll stay the hell out of it and focus on my own country."
But since that probably is not going to happen, just like a kosher Mexican restaurant popping up in Jerusalem's city center or a real gym built on EmeK Refaim ain't gonna happen, my group of kids went to the heart of Jerusalem to find out what other people, besides bitter me have to say.
Check out what these folks had to say about the better candidate for Israel: McCain or Obama?

Are you eligible to vote? Where do you go to vote? Who is the best mayoral candidate choice for you?  When will Porush's character finally be debuting on South Park? Stay tuned to The Big Felafel for Shira's exclusive Jerusalem municipal election coverage.
With the November 11, 2008 Jerusalem Municipality elections fast approaching, it' s time for you to get schooled in local political election jargon and regulations. So I will hold your hand, answer your questions and yes, tell you who to vote for on 11.11.
If we have learned anything from the last 2 American oh-shit-Florida-what-the-hell-happened elections, it's that the price for mistakes in the voting booth is very, very high. This year is a critical vote in Jerusalem, since whoever gets elected will allocate the budget, construct unnecessary trains, close secular schools and build bridges leading nowhere, thus affecting your daily life.
In the last election, 180,000 Jerusalemites voted, which means that around 300,000 Jerusalem residents didn't come out and vote.  The split between the winning Mayoral candidate and the runner up was only 15,000 votes! We thank you, 300,000 lazy, apathetic, irresponsible Jerusalemites for all of the lovely congested, construction filled streets of our city center, for the 2 million shekel bridge opening ceremony, and for the expensive french lighting system on last year's municipality sukkah!
There is no denying that Jerusalem has its challenges but this election, with its multiple candidates and multiple parties, does not have to be one of them– in fact, it could be our way to a cleaner, younger, pluralistic future for Jerusalem. So lets see how we can break it down…
Today: Check that you are a Jerusalem resident. All citizens, 17 years and older can vote, but to vote in the Jerusalem municipal election you must be registered as a resident of the city on your teudat zehut (Israeli ID card). So make sure that your address is a Jerusalem address on your tz. If not, have it changed at misrad hapnim. I believe you have until 21 days before the election to change your address on your teudat zehut.
Soon, the election booklets will be sent to the address on your teudat zehut and that address determines where you go to place your vote. If you don't get your election booklet in your mailbox(as listed on your tz), or have other questions about where you go to cast your vote, you can call the misrad hapnim hotline: 1800-300-059.
You can watch an awful Hebrew video about this process with English subtitles here. it is not informative at all, but it is mildly humorous.
Stay tuned for my next post about the candidates, parties and lists so you'll know what your options are when you're all alone in that voting booth. If you have questions, post them and I'll do my best to find the answer in time for us to vote to safeguard the future of a diverse, productive and prosperous Jerusalem!
Throw out your cash. Bartering is the new currency at the Jerusalem Time Bank, a community where people can swap valuable services with each other. The idea is that people can use their time as money since everyone's time is equally valued.
If you want to sign up, go to the Jerusalem Time Bank Website or call 02-5664144 and fill out the questionnaire. First, choose the services that you can provide which range from playing chess to reflexology, and are supposed to include options for every age. Then, you can select the services you want to receive. I just submitted my application and am awaiting my interview, so I'll keep you updated.
If you find yourself looking for new ways to save money, this is definitely a creative way to do it.
I guess you want me to say "yay". Yay that Tzpi Livni is in which means Ehud Olmert is out. Don't get me wrong, I am happy that Olmert-poop-face is out, but let's face it, Livni ain't that much better. Am I complaining, probably, but is there truth to what I say, probably.
Livni is not really a step up from Olmert. She is still in the Kadima party (not a fan) and she's still apart of that dirty three-way between Conda-poo-poo and Abu boo boo. Now, you're thinking, so fine tell us who is better, and to that I say: no one. Everyone who is hot on the political scene is a liar-liar-pants-on-fire type of politician. What I would like to see is someone new, someone with a clean slate. This person exists except they are not in our face lying about what they can do or promising the unthinkable. I think the country is too apathetic to seek this person out, so instead we are stuck with the same old crowd.
I think the whole system is lame. This election just proves that there is a lack of checks and balances in Israel. Livni was voted in by her buddies and will form a new coalition making deals with the other parties. But where do we factor in? Where are the deals with the people? Why should Livni be my Prime Minister, when I don't even get to vote for her? The system denies me my voice. If she is now the Kadima party leader, then we should have new elections and let the best man or woman win. Do you feel me?
I know Israelis loves their paper in an envelop style voting but I really want to stir things up and change the whole system. I propose a dance-off between the candidates. Let's see who has the best moves on the dance floor when it comes to hip-hop, ballet, and traditional Israeli folk dance. Can you imagine the horror? And how about a hummus eating contest? If you are a true Israeli, then prove it with your hummus eating skills. Wipe down your plate and do it right! Finally, to show you are one of us I would like to see the candidates go through the most grueling process of them all- stand in a line at the bank, stand in a line at the bus station, stand in a line at the post office and lets see who crumbles under the pressure first. Because obviously the voting system is a joke, so why not make it something worth watching?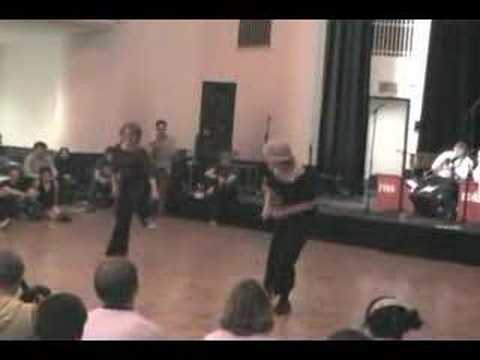 vs.
If only the U.S Consulate would greet you with freshly-made Dunkin Donuts doughnuts and muffins, a Starbucks white-chocolate mocha and a fully-stocked Target, it might make up for the annoying process of renewing your passport and venturing into East Jerusalem.
If I could award one website with the worst usability, that special prize would go to.. wait for it.. the Jerusalem U.S. Consulate. After reading and re-reading each section of the site, the big question for me was still, how do people aged 16-26 renew their passport?!!! I pretended to fit into the over 26 category and it worked out, but um… some headlines and clarity would be nice.  Americans are supposed to have a good reputation for clear instructions. Especially compared to the Israeli system. C'mon people!
In case you want to know how I went about it, or in case I need to do it again, here are the steps I took to renewing my passport.
Step 1: Make an appointment by clicking here. Mine took at  least a month in advance to schedule.
Step 2: Read the U.S. Consulate website about 30 times to decide which form to fill out. In the end, I needed the DS-82 application so I printed it and filled it out.
Step 3: Prepare the following:
DS-82 Passport Application
Most recent passport and photocopy
Two identical passport photographs – 2 x 2 inches (5cm x 5cm) showing full front view of the face with a white or off-white background only.
$75 USD or the equivalent shekels
30 shekels for courier mail service
Step 4: Travel to 14 David Flusser in the Arnona neighborhood of Jerusalem 27 Nablus / Shchem St. which is off of Kvish 1 by the Paz Gas station.  Maps, emails, phone number, and more details.
P.S. You can renew by mail or in person. But considering I don't trust the Israeli mail system, and, get this, the Consulate emailed me that they don't recommend it, I went in person.
Contact Info for the Jerusalem U.S. Consulate:
Phone: 02-628-7137 or 02-622-7219
Fax: 02-627-2233
Email: jerusalemacs@state.gov
Disclaimer: Please thoroughly check the Consulate site for updated information and to ensure you bring all the correct paperwork.